Highlights: Kathmandu - Dakshinkali - Manakamana – Janakpur
Best Season: September- November; March - May
Highlights: Kathmandu – Pokhara - Jomsom
Best Season: September- November; March - May
Highlights: New Delhi - Haridwar - Badkot - Yamunotri Dham - Barkot - Uttarkashi - Gangotri - Guptkashi - Rudraprayag - Gaurikund - Shri Kedarnath Dham - Srinagar - Rishikesh - New Delhi
Best Season: September- November; March - May
HINDUISM IN NEPAL
Besides Pashupatinath in Kathmandu, one of the holiest Hindu pilgrimages in the world; Lumbini, the birthplace of the Buddha in southern Nepal; and Janakpur, where Sita, consort of Lord Ram, was born, the Kingdom contains many other holy places which attract the faithful from all over.
BALMIKI ASHRAM. The Balmiki Ashram was a retreat used by the great Hindu sage Balmiki. This is where Sita came to live with her two sons Labha and Kusha after separating from Ram. Various statues were unearthed in the area during an archaeological excavation in the late 60s. A temple to Sita has been built recently. The Ashram is situated in a forest on the bank of the Tribeni river, at the south-western corner of the Royal Chitwan National Park. It can be reached by boat.
BARAH CHHETRA is one of the four great Hindu pilgrimages. This is the spot where Barah, the boar incarnation of Lord Bishnu, protector of the universe, fought with the demon Hiranakshya and killed him. Apart from the main shrine dedicated to Barah, there are many other temples that bear the image of Bishnu's boar incarnation.
Barah Chhetra is located at the confluence of the mighty Saptakoshi and Koka rivers, a few kilometers from the industrial town of Biratnagar in east Nepal. A religious fair takes place here in November.
DEVGHAT is where the Trisuli and the Kali Gandaki rivers meet to form the Narayani, a major tributary of the Ganga. Confluences of major rivers such as these are considered very holy.
Devghat is situated 6 km to the north of Bharatpur, the gateway to the Royal Chitwan National Park, where hotels are available. There are daily flights and bus services from Kathmandu. On the day of the Makar Sankranti festival in January, pilgrims converge here to take holy dips.
DHANUSHADHAM is a historical and religious site dating back to the time of the great Hindu epic Ramayan. Located 18 km to the northeast of Janakpur in south central Nepal, it was here that Lord Ram broke asunder Shiva's divine bow - a condition for obtaining the hand of Sita in marriage. According to the epic, one of the three pieces fell in present-day Dhanushadham.
During the Makar Sankranti festival, hundreds of thousands of devotees from different parts of Nepal and India throng the Dhanusha temple at Dhanushadham to worship the fossilized bow frgament. In addition to the Dhanusha temple, there are two other temples dedicated to Ram and Ganesh in the vicinity. GOSAIKUND lake is believed to have been created by Lord Shiva, when he thrust his trident into a mountain to draw water so that he could cool his burning throat after swallowing poison. There is a large rock at the center of the lake which is said to be the remains of a Shiva shrine.
Gosaikund (altitude 4,380 m) is situated to the north of Kathmandu on the Langtang trekking trail. The holy lake is a two-day trek from Dhunche (1,950 m) which is reached over an adventurous 118-km mountain road from Kathmandu via Trisuli Bazaar. Devotees gather here in hordes on the full moon day of August to take holy dips in the water. Small hotels and pilgrim shelters are available.
MANAKAMANA. The temple of Manakamana lies atop a 1,302-m hill. The deity is one of the manifestations of the Hindu Goddess Bhagawati who is believed to have the power to fulfill wishes. It is one of the most popular pilgrimage sites in Nepal.
Manakamana is situated 125 km to the west of Kathmandu. It is a steep three-hour hike to the hilltop from Abu Khaireni on the Kathmandu-Gorkha highway. Or you can take the cable car at Cheres, 104 km from Kathmandu on the highway to Pokhara. Package tours are available, and you can be back the same day. There are hotels at Manakamana if you want to stay the night.
MUKTINATH is held sacred by both Hindus and Buddhists. The main shrine is a pagoda-shaped temple dedicated to Lord Bishnu. Set into the wall around it are 108 water spouts from which pour holy water. The Jwala Mai temple nearby contains a spring and an eternal flame fed by natural gas spewing out of the ground.
Muktinath (altitude 3,800 m) is situated in north-central Nepal on the northern arc of the Annapurna Circuit trekking trail. It is a six-hour walk from Jomsom airport (2,713 m). Helicopter services are also available. There are pilgrim rest houses, lodges and restaurants at Ranipauwa nearby.
RIDI is second only to the Pashupatinath temple in Kathmandu in holiness. The Rikheswar Narayan Mandir situated here is the local version of the Pashupatinath temple with its auspicious cremation ghats. Ridi is situated at the confluence of two rivers - the Kali Gandaki and the Ridi Khola - in mid-west Nepal. Devotees from Nepal as well as India throng here on Makar Sankranti for a ritual dip in the water. A 50-km dirt road links Ridi with the hill resort town of Tansen, where accommodation is available.
SIMRAUNGADH, capital of the former kingdom of Tirhut, is the seat of a rich civilization which peaked between the 11th and 14th centuries. The ancient city suffered terrible devastation at the hands of past invaders, but its cultural glory can still be seen in the archeological treasures that abound here. There are also many Hindu temples which draw pilgrims in large numbers.
Simraungadh is situated in the Terai plains directly to the south of Kathmandu. The most convenient access is from Birgunj (270 km by road from Kathmandu) where fine accommodation is available. You can also fly to Simara (15 minutes) and then drive to Birgunj (25 km) from where it is 49 km to Simraungadh.
RHN 01 HINDUISM IN NEPAL (06 Nights/ 07 Days)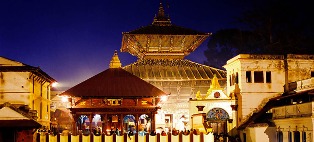 Day 01: Upon arrival in Kathmandu, meet & greet in the airport; transfer to Hotel. Overnight in Hotel at Kathmandu.
Day 02: At about 0630 hrs transfer to the airport to board the flight of mountain flight for approximately one hour OPTIONAL activity. Drive back to hotel for breakfast.
Full day sightseeing tour of Pashupatinath temple - one of the most sacred pilgrimage for Hindus. Kathmandu city - (Hanuman Dhoka), the living goddess, Swayambhunath Stupa - the holiest shrine for the Buddhist and Hindus., Goddess Sri Ma Harati and Budhanilkantha, 5 meter tall sleeping Vishnu (Jalasayana, he who sleeps on the waves). Overnight in Hotel at Kathmandu.
Day 03: Breakfast in hotel. Full day sightseeing tour of four Ganesh and Dakshinkali, the most spectacular of all Kali temples. Overnight in Hotel at Kathmandu.
The Four Ganesh Temples - Ganesh, the elephant-headed god, is one of the most favored divinities in Hinduism and is certainly the most favored in the Kathmandu Valley. The god of good luck, who casts aside obstacles is believed to be the son of Shiva & Parvati. The shrew is his vehicle and he especially likes offerings of food. Ganesh has numerous shrines throughout the Valley but four are particularly sacred. The Chandra Binayak is in the middle of the village of Chabahil, 200m behind the Chabahil stupa. This small Ganesh is enshrined amidst rich brasswork & is believed to cure diseases and external bodily injuries. The simple stone Ganesh at the Surya Binayak is halfway up the foothills south of Bhaktapur. The path heads uphill to the little shrine, considered able to give the power of speech to young children who are slow to talk. In a forest preserve between the villages of Bungmati & Khokana lies the Karya Binayak. From the road linking the hamlets, a path leads up to a beautiful clearing and the walled compound of the shrine. Here Ganesh is an elephant-shaped stone and is believed to help complete difficult tasks. Those seeking strength of character go to worship the Ganesh at Jal Binayak, just beyond the Chovar Gorge. A beautiful brass shrew faces the massive rock that represents Ganesh in this triple roofed temple constructed in 1602 AD.
Day 04: Breakfast in hotel. Full day excursion to ride a cable car to visit Goddess Manakamana – Goddess of fulfillment. The oneway driving distance is about 4 hours and back to Kathmandu. Overnight in Hotel at Kathmandu.
Day 05: Breakfast in hotel. Drive to domestic airport to board the flight to Janakpur. Visit various sacrd sited in Janakpur. The most sacred sites are the Janaki Temple dedicated to Sita; the Ram Sita Bibaha Mandir built over the spot where Ram and Sita were married, Ram Mandir dedicated to Lord Ram and the holy pond Dhanush Sagar. Janakpur is thronged by thousands of pilgrims and other visitors throughout the year and especially during the festival of Bibaha Panchami (The annual festival to Celebrate the marriage of Sita and Ram when the whole city is enlivened by the wedding festivities for a whole week). Overnight in Hotel at Janakpur.
Day 06: Breakfast in hotel. Fly back to Kathmandu at noon. Overnight in Hotel at Kathmandu.
Day 07: Free till the departure time. Transfer to the airport to board the flight to the onward destination.
MUKTINATH YATRA (04 Nights / 05 Days)
Presently Muktinath Helicopter tours cannot be performed due to protest by local people. Local People didn't allow landing Helicopter in Muktinath.
It is believed that all miseries / sorrows are relieved once you visit this temple (Mukti=Nirvana, Nath=God). The main shrine is a pagoda shaped temple dedicated to Lord Vishnu. Set into the wall around it is 108 waterspouts from which pour holy water.
For Tibetan Buddhists, Muktinath, they called Chumig Gyatsa (Hundreds Waters) is a place of Dakinis, goddesses known as Sky Dancers. It is of great importance for Buddhists that Chumig Gyatsa is one of the 24 Tantric places.
For Hindus, beside the natural fire representing Brahma and the holy waters, the central meaning of the Muktinath area is the veneration of the god Vishnu in the form of ammonites (shilas) called Salagrama-Shilas. There are many stories which tell of Vishnu turning into stone and all of them are closely connected to the holy Kali Gandaki River. This river, also known as the Salagrami, is a few hours walking from Muktinath-Chumig Gyatsa.
In Muktinath some of the signs are its high mountain location and its headwaters site, and the presence of certain natural elements such as fossils and fires; these have tempted Man, in the search for god on earth, to create a supernatural field, a sacred world where Vishnu and other deities are believed to abide. At Muktinath, these include such wonders as fire burning on water and the fossils of primitive sea creatures (ammonites) found high in the mountains, many thousands of metres above sea level and thousands of kilometers from any contemporary ocean. It is safe to say that in the overall sacred environment, these natural-supernatural elements take on prime importance and are of considerable attraction to all pilgrims, Buddhist and Hindu alike. Alongside, the three natural elements at Muktinath -- the spring water, natural gas fires and fossils, there is also a sacred grove of popular trees of the species Populus ciliate, locally called lekh pipal or bhot pipal.
Location
Muktinath is situated on the upper part of the river Kali of Buri Gandaki on the north side of the main Himalayan range and south of Lo-Manthang or Mustang. Its precise location is 29° 11' N. latitude and 83° 53'E. longitude, at an elevation of 3,8000m (or approximately 12,500 ft) on the western slopes of the Damodar Himal, northern extension of the Annapurna Himalayan massif. Muktinath is in the high Himalayan arid zone bordering China's Tibetan Autonomous Region (Xizang). This northern region of Nepal is often called Bhot (Tibet), and its inhabitants 'Bhotia". Muktinath shrine is near the headwaters of the Jhong River, a tributary of the Kali Gandaki in the north-eastern corner of Thak Khola, a dry trans-Himalayan valley in Nepal's Mustang District.
RHN 02 MUKTINATH YATRA (04 Nights / 05 Days)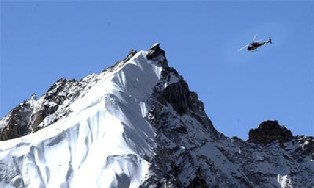 Day 01: Arrival Kathmandu
Arrival in Kathmandu at Tribhuvan International Airport, meet by our representative and transfer to hotel. Meeting and briefing about the program. Overnight stay at Kathmandu.
Day 02: Kathmandu Sightseeing
After breakfast, we begin the guided sightseeing tour of Pashupatinath, Budhanilkantha, Kathmandu Durbar Square. At evening fly to Pokhara. Overnight stay at Pokhara.
Day 03: Pokhara – Jomsom - Muktinath Darsan
Early morning, transfer to the airport for your flight to Jomsom. Receive by our representative in Jomsom & walk to Hotel. After breakfast, you have to walk about 15 minutes further to jeep station crossing Kali Gandaki bridge & then drive to Muktinath. Arrival in jeep station near Muktinath and walk 20 min further from jeep station to Muktinath Temple. Perform worship (puja) & darsan with taking holy bath in the sacred 108 water spouts surrounding the temple; Also a Jwalamai Darshan will be made. Then walk down upto Jeep station and drive back to Jomsom. Refresh in hotel & take lunch. Overnight stay in dormetary.
Day 04: Jomsom – Pokhara - Kathmandu
After breakfast, move to airport for your flight to Pokhara. Arrival in Pokhara and pick up by our representative & check in to the Hotel. After lunch, guided sightseeing tour of Pokhara Valley – David's Fall, Gupteswor Mahadev Cave, Bindabasini Temple, and Barahi Temple with a boat ride on Fewa Lake. At evening fly back to Kathamndu.
Day 05: Kathmandu
Transfer to the International airport for your onward destination.
CHAR DHAM YATRA
The famous four religious places of Char Dham in Northern India is most demanded place among the tourists to attain salvation. The famous four destinations of religious tour are Yamunotri, Gangotri, Kedarnath and Badrinath etc which attracts the devotees from every nook and corner of the world. These sanctified Dhams are covered by lush green valleys and Himalayas. Char Dham Yatra is all about to wash your sins in the four sacred rivers like Yamuna (Yamunotri), Ganga (Gangotri), Mandakini (Kedarnath) and Alaknanda (Badrinath). Embark a religious trip on the path of Himalayan range towards the doorways of God.
Badrinath temple is one of the chief tourist appeals in Uttaranchal. The temple stands on the banks of river Alakananda. The temple of Badrinath is devoted to Lord Vishnu. There are 15 idols of lord Vishnu, Parvati, Garuda, Lord Shiva and others, all made from black stone.
Shri Kedarnath Dham
The religious place of Sri Kedarnath Ji takes the visitors to such a heaven, where you will find in communion with Lord Shiva and Goddess Parvati. Being an important place of visit in Hinduism, it has its significance lying in the fact that highly pious pujas of Shiva and Parvati takes place here to ward off all evils and attain sacrament.
Shri Gangotri
The genuine source of the river Ganges is Gaumukh, which is a tough 19km climb from Gangotri. Gangotri is an extremely nice town and is quite popular among foreigners. Many of them visit this heavenly bliss to enjoy a scenic to Gaumukh, or even further. Unlike most of the other towns on the Char Dham route, it is a nice place to stay for a while.
Shri Yamunotri
The holy shrine of Yamunotri, foundation of the river Yamuna, is the westernmost shrine in the Garhwal Himalayas, perched atop a border of Bandar Poonch Peak (3615 m) and located reverse to Gangotri. Yamunotri is very famous for its glaciers and this holy place is one of the most significant halt on the journey of Chardham- the Hindu pilgrim
RHN 03 CHARDHAM YATRA - EX NEW DELHI (13 Nights / 14 Days)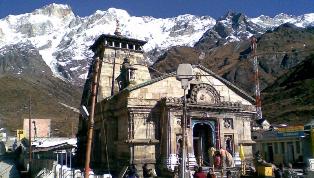 Day 01: New Delhi – Haridwar
Arrival New Delhi Airport / Rly Stn. Meet our representative & proceed for Haridwar, Evening Visit
Har – Ki – Pauri To Observe Ganga Aarti At This Holy Place, Overnight Stay At Haridwar
Day 02: Haridwar local sightseeing
After B/Fast Proceed For Haridwar Local Sightseeing Tour Which Includes Ganga Bath, Mansadevi & Chandidevi Mata Temple. After Lunch Visit Kankhal, Dux Mahadev Temple, Shitla Mata Temple, Pawan Dham, Bhumaniketan, Vaishnodevi Mata Temple Etc… Stay Overnight At Haridwar
Day 03: Haridwar - Badkot (180 Kms)
After An Early Breakfast Proceed For Badkot (Base For A Trek To Yamunotri). En Route Visit Kemty Falls (If Time Permits), Arrive Barkot By Late Evening & Overnight Stay Badkot
Day 04: Yamunotri Dham (35kms. + 5 Kms Trekking One Way)
Today Early Morning Drive To Janaki Chatti, Trek Start From Here To Yamunotri. On Arrival Walk/ Pony / Doly (Palkhi) Towards Yamunotri (5 Kms) Arrive Yamunotri, One Can Cook Rice By Packing It In A Cloth And Dipping It In The Hot Water Of The Hot Kund. Pilgrims Take This Cooked Rice Home As "Prasad". Here Near The Temple "Pooja" Can Be Offered To Divya Shila, After Taking Bath In Jamunabai Kund's Warn Water And Having "Darshan" Of Pious "Yamunaji" Returning To Jankibaichatti & Later Drive Back To Badkot. Overnight Stay At Badkot
Day 05: Barkot – Uttarkashi (90Kms)
After Breakfast We Will Proceed To Uttarkashi, Arrive Uttarkashi By Lunch Time. Later In The Evening Proceed To Visit Kashi Vishwanath & Shakti Temple, Visit Local Market Etc… Stay Overnight At Uttarkashi
Day 06: Uttarkashi – Gangotri – Uttarkashi (200Kms Return Journey)
In The Early Morning Leave For Gangotri, Proceed To Gangotri Via Harshil. Gangotri Is Situated On The Bank Of Bhagirathi River & It Is A Very Sacred Place. Gangotri Is The Place Where Raja Bhagirath Observed Hard Pinance And Pleased God Shankar To Bring Gangaji On The Earth And Obliged His Sixty Thousand Ancestors. It Is Believed That One Dip In Pious Ganga Washes All The Sins Of A Yatrik. Gomukh Is The Origin Of Ganga River. After Darshan, Pooja Proceed Back To Uttrakashi. Overnight Stay At Uttarkashi
Day 07: Uttarkashi – Guptkashi / Rudraprayag (250 / 200 Kms)
After B/Fast Proceed For Guptkashi / Rudraprayag. En Route Visit Confluence Of Two River Alaknanda & Mandakini & Tihri Dam, On Arrival At Guptkashi / Rudraprayag, Check In To Hotel & Overnight Stay.
Day 08: Guptkashi / Rudraprayag – Gaurikund – Shri Kedarnath Dham (35 / 70 Kms + 14 Kms Trek)
Early Morning Departs For Gaurikund. This Place Is A Base For A Trek To Shri Kedarnath. On Arrival Walk Or Hire Horse (Pony) / Doly (Palkhi) Towards Kedarnath (14 Kms) You Will Reach Kedarnath In The Evening And Stay Overnight. Take Part In The Prayers That Are Performed Every Evening At This Sacred Place.
Day 09: Shri Kedarnath Dham – Gaurikund – Guptkashi / Rudraprayg (14 Trek + 35 / 70 Kms)
After Darshan / Pooja / Abhishek Etc. Trek Back To Gaurikund For An Overnight Stay At Guptkashi / Rudraprayg. Evening Free For Rest & Personnel Activities. Overnight Stay At Rudraprayag
Day 10: Rudraprayag – Shri Badrinath Dham (156 Kms)
Early Morning After B/Fast Proceed To Shri Badrinath Dham, En Route Lunch, Arrive By Late After Noon, Later Day Free To Visit Shree Badrinath Temple Or Rest & Overnight Stay.
Day 11: Shri Badrinath Dham
Today Morning Take Part In Darshan, Aarti At Shri Badrinath And Take A Holy Bath In The Hot Water Pond (Trupt Kund) & Visit Mana Village. Stay Overnight At Badrinath
Day 12: Shri Badrinath Dham – Rudraprayag / Srinagar (156 / 190 Kms)
Early Today Proceed For Back To Rudraprayag, En Route Visit Auli (Asia's Longest Ropeway) At Joshimath. Later After Lunch Proceed To Rudraprayg For Overnight Stay.
Day 13: Rudraprayag / Srinagar – Rishikesh (134 / 100 Kms)
After Break Fast Proceed To Rishikesh, On The Way You Can Do River Rafting At Shivpuri (Own Expense) After Lunch Visit Religious Sights Of Rishikesh Like Laxman Zulla / Ram Zulla / Geeta Bhavan / Parmarth Niketan Etc… Stay Overnight At Rishikesh.
Day 14: Rishikesh – New Delhi (224 Kms)
Proceed For New Delhi Airport / Railway Station For Further Destination.